Genting Group
Las Vegas, NV [2015-2021]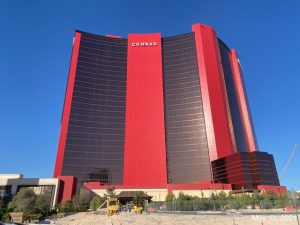 Resorts World Las Vegas is a full-service casino and resort with three hotel brands – Las Vegas Hilton, Conrad Las Vegas and Crockfords Las Vegas, LXR Hotels & Resorts totaling 3,506 guest rooms and suites, an innovative, next-generation gaming floor, world-class food and beverage options, a 5,000-capacity theater, distinct nightlife venues, a curated retail collection of design and boutique shops and more. The integrated resort weaves time-honored traditions of the international Resorts World brand into the fabric of Las Vegas, introducing a bold, fresh take on hospitality to the city with stunning design, progressive technology and world-class guest service.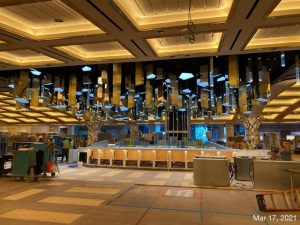 At a cost of $4.3 billion, Resorts World is the most expensive resort property ever developed in Las Vegas. Since the initial stages, the development of Resorts World Las Vegas was rooted in the concept of green building. The property's design team aimed to reduce environmental impact and achieve long-term sustainability through eco-friendly design. Resorts World Las Vegas will continue to integrate environmentally responsible practices into day-to-day operations and future planning for the resort.
The prestigious Gold Certification positions the resort amongst the best energy-efficient facilities in the world. The LEED Gold Certification encompasses nearly four million square feet of gross floor area within the Resorts World Las Vegas complex.
"A key pillar in our strategic plan for sustainability at Resorts World Las Vegas is integrating practices that have positive effects on the environment throughout all operations," said Brandon Morrison, Resorts World Las Vegas Director of Sustainability. "LEED Gold Certification is a testament to our long- term commitment to help improve the environment while still offering premium accommodations and experiences for our guests."
Coda Group served as the project sustainability consultant, assisting the design and construction teams to achieve the goal of the LEED Gold rating, achieved in 2021.