MountainView Wound & Hyperbaric Center
LAS VEGAS, NV [June/2014 – November/2015]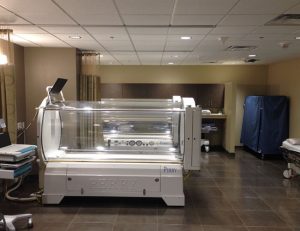 The MountainView Wound & Hyperbaric Center is located adjacent to MountainView Hospital in its medical office building. It is an outpatient wound care center for recovery and therapy for patients of MountainView Hospital.
Coda Group was involved in the design of the suite including demolition of the current space and allocation of some space to the adjacent suite, researching and applying all the code and environmental requirements for a hyperbaric facilities, and selection of the interior finishes.