Clark County Coroner's Office – Administration Remodel
LAS VEGAS, NV [2012]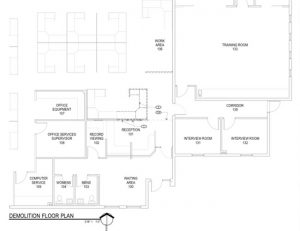 Coda Group was contracted by Clark County to provide construction documents for the remodel of the existing administration and reception area of the Clark County Coroner's Office.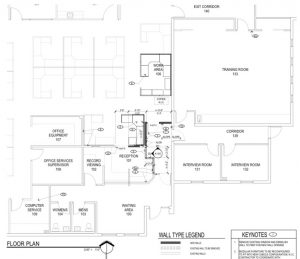 This included providing a new secured entry corridor with several secured access points, remodeling of several existing work stations to accommodate the new visitor circulation, and completing a thorough code analysis to verify the remodel complies with all applicable building codes.
The new design also had to take into consideration the existing mechanical, lighting, and structural layouts to ensure they were minimally affected in order to keep the cost of construction as low as possible.